Advancement/Retirement gifts, Shadow boxes, rings, challenge coins, clothing etc. Please note the Goat Locker website is not a business and does not sell anything but does allow these links for companies owned by CPOs that are active members/users of the website and CPO Forum.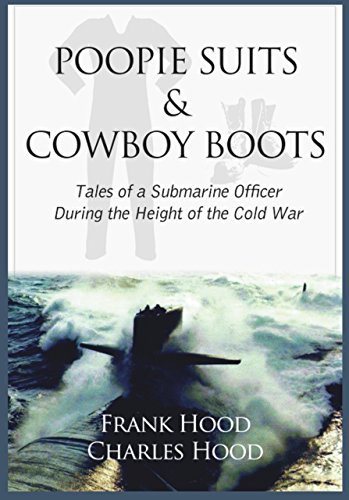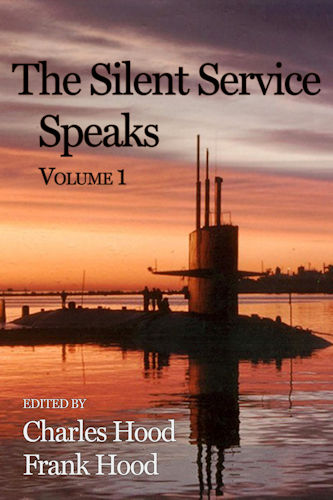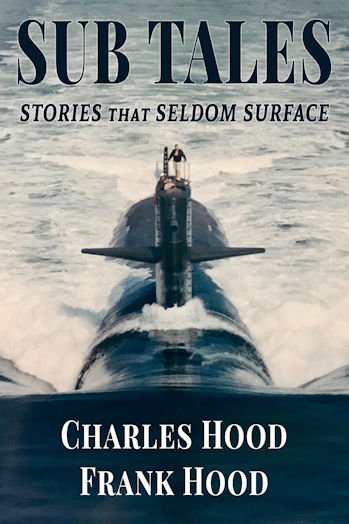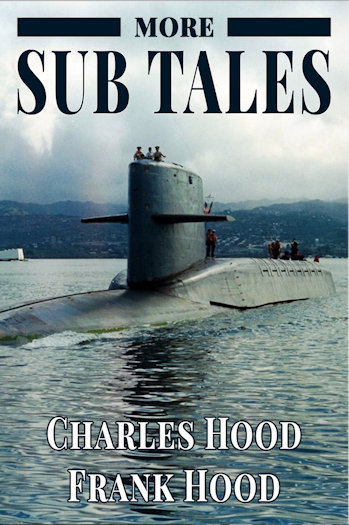 Tales of Submarines during the height of the Cold War. More info here. Also available at Amazon, B&N, and Apple Books.  All proceeds go back to the USSVI—$36,000 to date since 2018.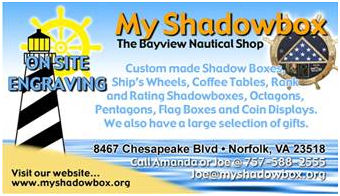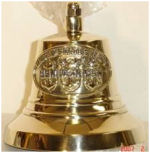 My Shadowbox
Owned and operated by PNCM(SW/AW), USN, RET Joe Moreno. HOME OF THE CPO TRAILER HITCH COVER and THE CHIEF'S BELL. Please visit his website at My Shadowbox




and has a website that shows some of the more poplular items they sell. They have the most popular Initiation package on the market (over 20,000 sold). They have 4 different packages available priced from $21.00 for a 9" x 12" plaque to $31.00 for a 10 1/2" x 13" plaque. If you're tired of paying in excess of $40.00 check us out. He also carries a 36" genuine ship's wheel converted into a shadow box with free engraving of command history and free mounting of items if desired.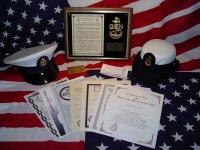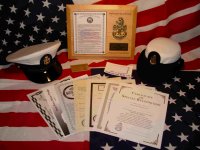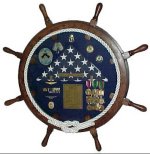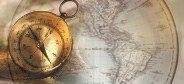 Basement Woodworks Inc. is owned and operated by AWC Sean L Arnold, U.S.N. Retired and Harry L. Arnold (USCG). Our  goal is to help keep military retirements affordable and to provide honest, reliable service. At Basement Woodworks Inc. we are experts at presenting your military awards and honors with the utmost respect and dignity. Through the years we have crafted hundreds of displays and work daily to create cases that are not only pleasing to the eye but also constructed to stand the elements and tests of time.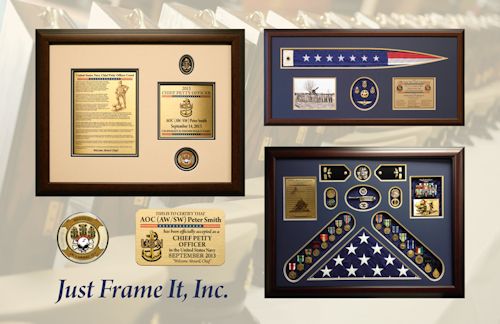 JUST FRAME IT, INC.
ONE STOP SHOPPING FOR THE MILITARY! We speciaize in all forms of military custom picture framing:  Wardroom/CPO Mess Hail & Farewells - CMC Gifts - Flag/Pennant Frames - SOQ's, SOY's - Reenlistments - Commissioning Frames.  Brass plates, nametags and duty station plates.  Our Retirement Shadowbox frames are unique and we can provide everything you need: Ribbon/Medal mounting, duty station plate, Flags and devices. Please visit our website at JUST FRAME IT, INC. for more examples of our beautiful custom work.    You can contact Joni at 757-544-6268 or Ron at 757-544-6267. We are prior military serving active duty and proud of it!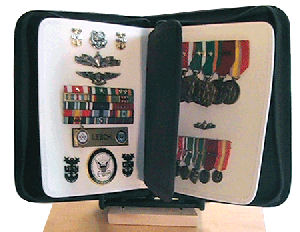 Keen Totes, Inc.
Two retired U.S. Navy Chief Petty Officers with a combined 42 years military experience noted the need for this product. This product is all new! It meets the need of the U.S. military to efficiently and neatly secure and organize ribbons, medals, and uniform devices while traveling during numerous Permanent Change of Station transfers and temporary additional duty or business travel. The Awards Travel Tote prolongs the appearance and life of awards and can reduce wear on expensive uniform clothing. Contact us via the website or 904-206-4355



ATCS(AW) Troy P. Oppor Ret. Has Owned and Operated Roppo's Wood & Engraving since 1996.  Most of his work is customized for each customer, but he also stocks a wide variety of popular Shadow Boxes and Plaques.  In addition to a full wood shop, he owns two LASER engravers, a Spindle Engraver, Commercial Embroider machine and has full Mat cutting capability.  Through his online store, you can purchase Custom Laser Engraving, Shadow Boxes, Plaques, Trophies, Personalized Gifts, Name Tags, Patches and Name Tapes. Visit his  web site from the Goat Locker and recieve a 5% discount on your order.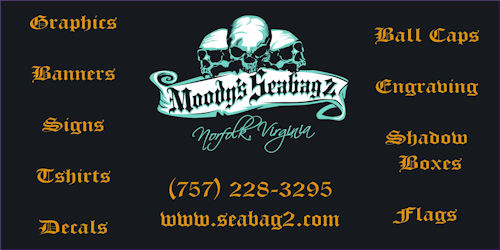 DCC(SW/AW)Joe Moody has a On line Store. He sells shadowboxes, command boards, picture boards, custom framing, hail and farewell gifts, retirement gifts for the spouse, medal mounting, thin ribbons and CPO packages. His business is located 2 miles outside the Norfolk Naval Base.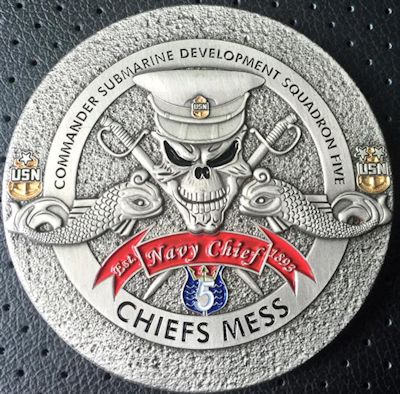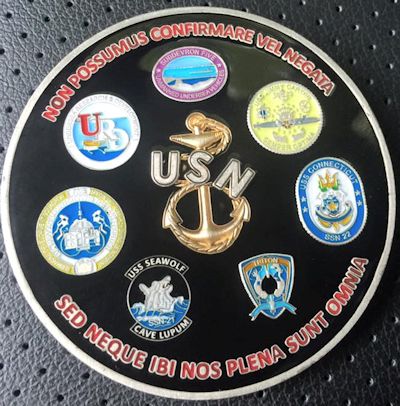 Commander Submarine Development Sqaudron Five CPOA Challenge Coin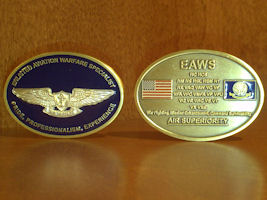 Enlisted Aviation Warfare Specialist Challenge Coin $11 Contact AMEC(AW) Dan Corrigan, USN or 757-472-4670 to order. Mention the Goat Locker ad to get $1 off each coin ordered. Buy 10 or more and pay only $9 each. Paypal---personal check---money order. Contact for shipping cost, pay only postage.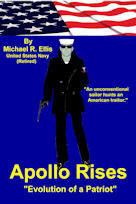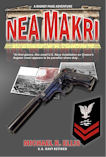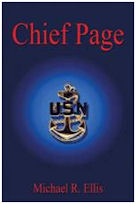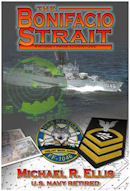 RMCS(SS) Mike Ellis USN Ret. has written four books Apollo Rises, Nea Makri, Chief Page and The Bonifacio Strait. Click on the book name for more info and ordering information. "During the Cold War, an unconventional petty officer travels a dangerous course." If you think Apollo Rises turned some heads, wait until you read Nea Makri. Chief Page - "Evil regrets the day it crossed paths with this navy chief!"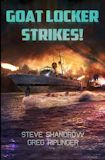 FTC (Retired) Steven Shandrow and FTCS (Retired) Gregory E. Riplinger wrote a 4.0 novel, Goat Locker Strikes! The novel is centered around retired Chiefs recruited to carry out a Black-Op against Somali pirates. Their ship, a Pegasus class PHM is as awesome as the Chiefs that Man and fight her. More info here. Goat Locker Strikes



MCPO, SCPO, CPO rings and other jewelry items, including submarine items, are available from Master Chief J.P. Gordon.